LOOKING FOR A CAREER IN LAW ENFORCEMENT?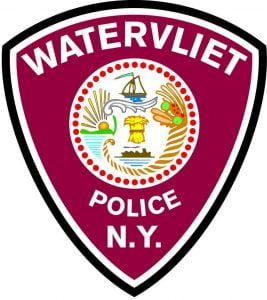 Legal resident of Albany County. Preference in appointment will be given to successful candidates who have resided in Watervliet for at least four (4) months prior to the date of appointment.

High School graduate or equivalency (GED).

At least 19 years old to take the written examination.

Possess a valid New York State Driver's License at the time of appointment

United States citizen at the time of appointment. Citizenship is not required to take the written examination.
Background and Hiring Process
Meet the minimum requirements as described above.
Pass the written Watervliet Police Officer Civil Service Exam with a minimum score of 70%.
Successfully pass a physical fitness test consisting of sit-ups, push-ups and a 1.5-mile run. (See Cooper Standards below).
Successfully meet the standards of a background investigation including professional, personal and financial history.
Formal interview with members of the Watervliet Police Department's leadership team.
Comprehensive Medical and Drug screening analysis.
Undergo a psychological assessment including a written evaluation and an oral interview.
Successfully complete the Basic Course for Police Officers at the Zone Five Regional Law Enforcement Training Academy.
8-12 weeks of in-service field training with certified Field Training Officers.
All candidates are subject to a probationary period determined by the Watervliet Civil Service Commission.
Lateral Transfer Hiring Process
Full-time NYS certified police officer which includes successful completion of a probationary period.
Successfully meet the standards of a background investigation including professional, personal and financial history.
Formal interview with members of the Watervliet Police Department's leadership team.
Comprehensive Medical and Drug screening analysis.
Undergo a psychological assessment including a written evaluation and an oral interview.
6-8 weeks of in-service field training with certified Field Training Officers.
Please submit a resume and cover letter to recruitment@watervliet.com